Please welcome upcoming officers of Ocala Sunset Rotary club!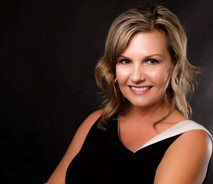 Rotary President: Angie Lewis, State Farm Insurance Agent
Southern Illinois University Alumni Member Marion County Chamber of Commerce National Association of Insurance & Financial Advisors Ambassador Travel Qualifier National Convention Qualifier Past Success by 6 Chair Take Stock in Children Mentor Past Early Learning Coalition of Marion County Board Past President – Business Networking International Rotary Member Past President – Marion Cultural Alliance Board Ocala Film Foundation Board Ocala Main Street Board President
---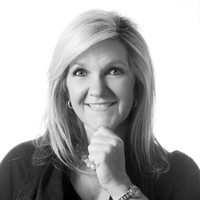 Rotary President Elect: Karla Grimsley, CEO at Interfaith Emergency Services
I manage a local not-for-profit that provides emergency assistance to the residents of Marion County including food, clothing, shelter, prescription medication assistance, identification assistance, and other forms of assistance that help people get back to work or connect to permanent housing. We are a faith-based charity that places a high value on seeing lives changed and hope restored.
I oversee 7 ministries including a food pantry, a free clothing Boutique, a Food 4 Kids Backpack program, and a Thrift Store which supports a Prescription Medication Ministry. We also operate a 37 bed homeless shelter and an 8 bed permanent supportive housing program for mentally disabled women who were previously chronically homeless. In 2016 we opened the Center for Life which houses clinics providing free medical, dental and health educations services. I am responsible for all of the operations involved in running these ministries as well as securing the funding to support the mission. We utilize over 200 volunteers from the community as our workforce for the organization. I supervise 26 staff members that utilize a volunteer workforce of over 200 to accomplish our goals. In 2012 we provided services to over 30,000 individuals and safe shelter to over 100 women, children and families.
---
 Rotary Secretary: Summer Gill, Executive Director of Marion County Literacy Council
Summer Gill was born and raised in Ocala and a proud graduate of the University of Florida with a degree in psychology. You will hear her say Gandhi's quote "Be the change you wish to see in the world" over and over again and that is how she lives her life. Summer is the Executive Director of the Marion County Literacy Council. She is a Take Stock in Children Mentor, serves on the board for Fine Arts for Ocala, Rotary Club of Ocala Sunset, Leadership Marion/Ocala Youth, 2035 Leadership Committee with the City of Ocala, Young Professionals Ocala, and serves on the committees for TEDxOcala, First Friday Art Walk and the Downtown CRA with the City of Ocala. She is also a member Junior League of Ocala and Grace Episcopal Church. Besides enjoying all the great things Ocala has to offer, Summer loves the beach, spending as much time as possible with her friends and family and facilitating the coolest book club in town "I Like Big Books and I Cannot Lie."
---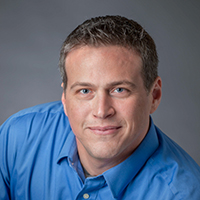 Rotary Treasurer: Brian Tully, CPA
Brian is a Certified Public Accountant at Crippen & Co. He is originally from Long Island, NY and relocated to Ocala, Florida in 2015 with his wife and daughter. He was an engineer and project manager in broadcast radio, paging, and cellular telecommunications in New York City for 20 years. He then completed a Masters in Accounting and successfully passed the CPA exam, moving down a different career path. He enjoys Scuba diving, hockey (Go N.Y. Islanders), and trying to play golf.
---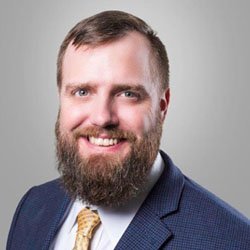 Rotary Sgt. at Arms: Tom Files, Executive Director of Feasterco Construction, Inc.
A United States veteran with certifications as a Florida Certified General Contractor in the Construction Industry Licensing Board and LEED Accredited Profession in US Green Building Council.
---